For many small businesses, much of their income for the year stems from just two months, November and December. According to the National Retail Federation holiday retail sales are expected to grow between 3.6 and 4 percent for 2017, for a total of $678.75 billion to $682 billion, which is up from $655.8 billion last year. If your payment processing system is not up to par, you could be missing out on your piece of the expected sales increase.
As sales begin to ramp up for the holiday season, make sure you have International Bancard in your corner. With us, you can expect to see smooth payment processing while handling an influx of sales and customers!
Setting up Shop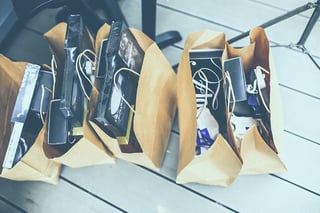 Are you looking to set up shop just for the holiday season? We have numerous options available for you and our sales team is ready and waiting to discuss them. Unlike many other processors, International Bancard has created specific seasonal programs, which are offered to those merchants who are only open for a narrow window of time during the season. These programs ensure that you're not locked into fees or contracts throughout the whole year.
Looking to get your payment processing service established quickly? We've got you covered! International Bancard can set up accounts in an average of four hours, with it typically taking a total of 48 hours to have the merchant ready and able to accept payments. If you are a local Metro Detroit merchant we can have terminals in your hand that same day, and for those that are located out of state, there is always the option to overnight terminals so that they can be up and running that next morning.
Excellent support, no matter the season
We pride ourselves on being available for our clients 24/7,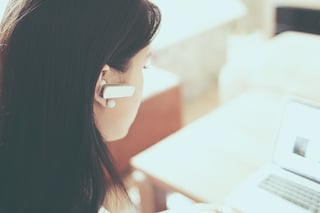 regardless of the amount of sales they are doing. It doesn't matter if you're doing $5,000 in sales a year or $5 million, it won't change the level of service provided by International Bancard. We know that it is important for all our clients to have any issues that may arise addressed in a timely matter - and that's why International Bancard has its own in-house support team. That's right, your calls are not being farmed out to other locations or countries, they are being answered and handled right here in Detroit!
Whether it's the week before Christmas or a random Thursday in May, you can always depend on us to provide the same level of quality support. Our average speed of answering calls is around 35 seconds, with 20 to 25 seconds of that being taken up by the disclaimer. With International Bancard you can expect nothing short of phenomenal support year-round.
Our technology makes holiday sales easier
International Bancard can help your holiday sales processes to run smoothly thanks to the technologies we offer to our clients. Our wireless and WiFi solutions are especially beneficial for those who have kiosks or those whose holiday season includes large numbers of deliveries. Thanks to wireless and WiFi payment solutions, you'll be able to accept payments regardless of where your shop is set up or where you are delivering an item. Truly, the options are wide open thanks to these technologies!
Be on the lookout for fraudulent activity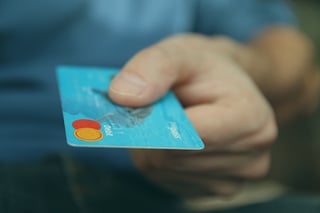 With increased business comes an increased risk for fraudulent activity, so be sure to stay vigilant this holiday season. There are a few key things to look out for regarding fraud, like not being able to read the EMV chip card or being unable to read the magnetic stripe.This should be an instant red flag and is a valid reason to cancel out the transaction. Remember, if a card is unreadable, do not manually enter the card numbers! If it turns out to be a fraudulent activity, it is you, the merchant, who is liable.
For those in the e-commerce realm there are also some warning signs to look out for. Watch for anomalies in sales processes, such as overnighting rings and other jewelry, having items rush-shipped, large orders for a first-time buyer.
Another thing to pay attention to is where the items are being shipped to. Did they pay from one address but ship it to another? That could be sign of a fraudulent purchase. Keep in mind that fraudsters are smart and have begun changing the delivery location once it's already been shipped out. You can keep that from occurring by setting up a system with your delivery service provider.
Our next blog will take a deeper look into fraud and how you can take steps to protect yourself and your customers from it.
If you're gearing up for the holiday season sales rush and still undecided over which payment processing service to go with, please reach out and talk with our team! International Bancard is here to help make sure that the 2017 holiday season is an excellent one.