Nowadays, you would be hard pressed to find someone without a smartphone attached to their hands. It seems as if the technology has become an extension of ourselves, something that no one wants to go without. With the added convenience of smartphones and tablets have provided us, it's no surprise that those have spilled over to the business realm!
Smart phones and tablets may have opened a world of possibilities to consumers, but they have also opened things up for the business owners, who now can accept mobile payments. At International Bancard, we pride ourselves on being able to provide multiple payment solutions for our clients, including mobile payments.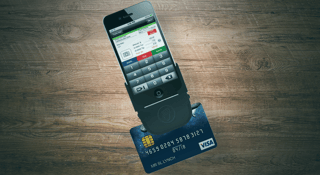 A mobile payment is made when accepting credit card payments on a mobile device, like a smartphone or tablet. Normally, mobile payments are most common for those businesses that are on-the-go and need to be able to accept payments from wherever they may be, such as food trucks and farmer's market vendors. Mobile payments do not have to be specific to just those businesses on the go, as they are continuing to see a surge of popularity in retail and restaurant businesses.
With an internet connection or reliable cell phone service being a main requirement, accepting mobile payments can be a very simple process. In a report from NTT DATA, Ingenico ePayments, Oxford Economics, and Charney Research, it was found that 31 percent of executives did not believe mobile money applied to their business. Of those who were not accepting mobile payments, 41 percent neglected to do so because their customers preferred to pay by cash or check. These are interesting numbers since the same report found that 70 percent of consumers would be more than happy to pay for various services and goods through their phone or tablet.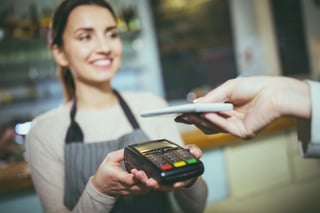 As technology progresses, we could see the mobile payment transform into more of a "mobile wallet" experience, with consumers opting to store their payment information on their phones directly. With advancements in personal tech and financial options coming almost daily, it is exciting to think about the many possibilities that are still to come where payments are concerned. Regardless of what may be coming around the corner, you can still trust us to help keep you apprised of the latest news and how your mobile payment methods can be compliant with the Payment Card Industry Data Security Standard (PCI DSS).
If you would like to find out more about mobile payment options for your business reach out to one of our representatives today!