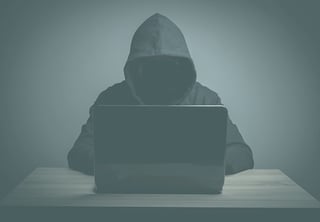 Fraud is something that merchants and consumers alike must be concerned with, especially since fraudulent activity continues to run rampant.
While there can be an increase in fraudulent activity seen throughout the holidays, it is something that businesses must be watching for year round. After all, in 2015 card issuers bore a 72% share of fraudulent losses in 2015 and merchants and ATM acquirers assumed the other 28% of liability.
Did you know that in 2016 some 15.4 million consumers were victims of identity theft or fraud, which is up 16 percent from 2015? Javelin Strategy & Research, a company that first began tracking identity fraud in 2003, reported that, fraudsters were able to swindle $16 billion from two million more victims in 2016.
Fraudulent activity is something that International Bancard takes extremely seriously and we are highly proactive in helping to educate our clients so that they can protect their businesses and customers in the same breath. It's not about helping them recover from fraud, it's about preventing it from even happening!
For card-present and eCommerce merchants alike, there are many red flags to watch out for concerning fraud.
The EMV chip or magnetic stripe on a credit card is not readable.
For card-present businesses, this is one of the easiest warning signs of possible fraud out there. We would like to stress that at no time should you be manually entering credit card numbers in, as a non-readable EMV chip and magnetic stripe usually point to a card that is either counterfeited, stolen or being misused in some way. While it can be inconvenient to tell a customer that if the terminal is not able to read the chip or the card payment cannot be accepted, it's truly in your best interest as you, the business owner, is the one who ends up paying for it in the long run.


Anomalous online purchases.
For eCommerce merchants, it can be more difficult to be clued in to fraudulent activity as it is easier for fraudsters to authenticate things. You can guard yourself from fraud by keeping an eye out for odd purchase activities, such as buying expensive jewelry and having it shipped overnight, making large purchases late at night, first time customers making large purchases, or just rushing the shipping of the purchase.


Changes in shipping addresses.
A fraudster can make a "credentialed" purchase, with the item's billing and shipping address matching up, but then once the item has been shipped, the fraudster will call and have the delivery changed to a different address. This is something that eCommerce merchants can safeguard against by establishing with their chosen shipping company that a delivery address cannot be changed once it's enroute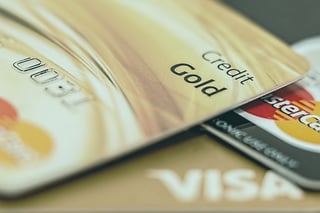 Safeguards can be set up for merchants, including having the right technology to accept EMV chip cards, using AddressVerification Service (AVS) to match billing addresses to the address on record for a card, requiring customers to enter the three-digit CVV number located on the back of the card and requiring a signature for the delivery of a package. International Bancard's methodology is a highly proactive one, as good fraud management begins with effective quality controls before the sale is processed as it is difficult to recover lost money should a dispute arise due to fraud. We keep in touch with our clients and watch for anomalous sales. When/if one pops up, we reach out to them to make sure that they've taken the steps to ensure that the sale is legitimate. We also help educate our clients and alert them to the fraudulent activity they could come in contact with.
If you are ready to experience payment processing solutions the International Bancard way, please reach out to our team! They are ready and waiting to discuss all that we have to offer, including helping you be on guard for fraud.