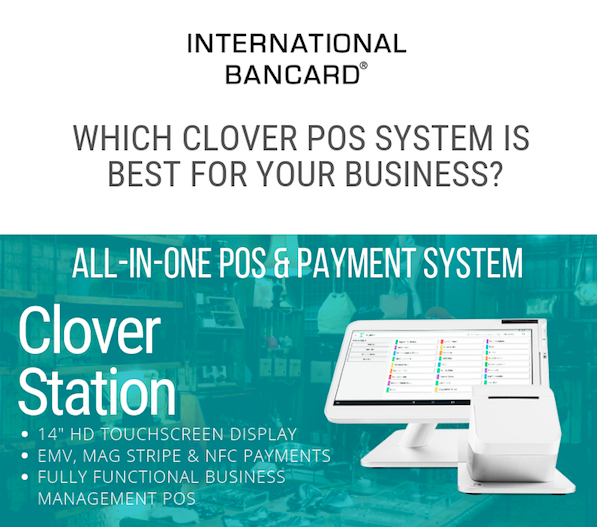 When it comes to managing a business, there is a lot that you need to keep track of.
That's why businesses love using Clover POS systems. Clover is not only a great payment acceptance option, but also helps businesses operate and manage day-to-day business functions.
Clover POS systems can help businesses keep track of inventory and staffing, give customers more payment options, accept more payments quicker, and receive valuable reports on customer data and trends.
Clover has a number of different options for all types of businesses. Learn which Clover POS system will best fit your business: