FOR IMMEDIATE RELEASE

DETROIT, APRIL 25, 2019– International Bancard, an industry-leading payment acceptance solutions provider has named John Badovinac as Vice President of Integrated Payments. In this new position within the company, Badovinac will be responsible for the overall success of the ISV/VAR business channel.
In his role as VP of Integrated Payments, Badovinac will build new strategic partnerships with ISVs (Independent Software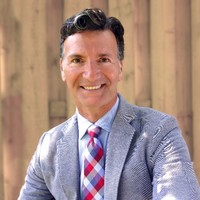 Vendors) and VARs (Value-Added Resellers) that process payments through International Bancard's integrated gateway. Additionally, he will be working to partner with ISVs and VARs to simplify and streamline their ability to deploy software-enabled payments solutions.

"As the payment processing industry continues to change and evolve, it's important that International Bancard remain at the forefront of new opportunities. By bringing John onboard as our VP of Integrated Payments, we're demonstrating our ongoing commitment to enabling financial technology," said David Iafrate, International Bancard's Founder and CEO. "With his unique background and his extensive knowledge of integrated payments and strategic partnerships, John will create and maintain a successful channel that will help businesses embed payments within their proprietary software."

"I am tremendously excited to join the International Bancard team to continue our ongoing effort to help our integrated partners win by growing their core software businesses," Badovinac says about his new role. "Our multi-processor gateway offers affordable, secure hardware options and is supported by dedicated sales and personalized support. This team is truly passionate about our partner's success and committed to providing a personalized developer experience powered by industry leading tools"

Prior to joining International Bancard, Badovinac ran several successful integrated payment and partner programs at some of the industry's largest payment processing companies. In addition, he has more than 10 years of experience at financial services companies in their payment divisions.

Badovinac is a graduate of the United States Military Academy at West Point and served as an officer in the Second Cavalry Regiment in Germany during the fall of the Iron Curtain. He is an active leader in his community and is a co-founder of Foundation 46 – an education foundation supporting teachers and enhancing education in his community. He also participates as a Science Olympiad event coach where he mentors grade school students in STEM-related science competitions.


About International Bancard:
International Bancard, a Detroit-based FINTECH company provides payment acceptance solutions for businesses, financial institutions, Independent Software Vendors (ISVs), associations and Independent Sales Organizations (ISOs) located throughout the United States. Offering seamless, secure and innovative solutions, IB prides itself on the promise to exceed the expectations of our clients, our partners and our employees. To learn more about International Bancard visit www.InternationalBancard.com.

# # #

Contact:
Kerry Wezner
800.827.4880 x 7014
kwezner@intlbancard.com