When running your own business, there are a multitude of areas that require your constant attention, but picking the right merchant services company should not be one of them!
If you're currently considering which company is right for you, there are a few things you should keep in mind.
Will the company help your business grow through payment acceptance solutions?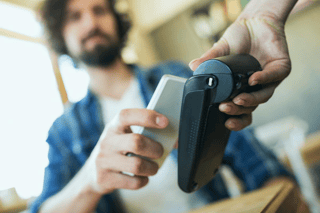 At International Bancard, our world revolves around ensuring that your business, no matter what size, is set up with the best possible solutions available. You want a merchant services company that is on your team and one that is poised to keep your business moving along according to plan.
You'll want to be sure to look over the company's profile with the Better Business Bureau for starters and then explore the fees. Make sure that the fees charged by the provider will fit in with your business and the services offered. Those fees could be impacted if you enter the credit card number instead of swiping it, as they are considered at a higher risk for fraud.
There are many payment options available to businesses, including credit and debit cards, eCheck and ACH and online payments, but it is the additional services on top of traditional credit and debit card processing that can really help you stand out from the rest. For example, having gift cards and rewards programs available to your customers can help ensure that they continue to come back. The key idea here is building up customer loyalty, which is something that International Bancard is dedicated to helping you do!
Are their support services available whenever you may need them?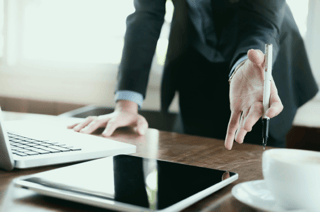 Customer loyalty, of course, extends to you! At International Bancard, we stick to our core values, which are: doing the right thing, staying passionate and building relationships for life. We've been a nationally recognized payment processing industry leader for nearly two decades now, which wouldn't be a possibility without our market insight, data security knowledge and client care. By the way, did we mention that our support and IT staff are located in-house and able to help 24/7?
Are they PCI compliant?
Today, security is one of the most commonly talked about issues companies face. Your customers are trusting you with their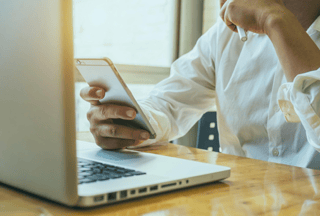 private information and trusting that it will stay just that – private. In a world where identity theft and fraudulent charges seems to be running rampant, it is pivotal that your business is following Payment Card Industry Data Security Standards (PCI DSS). You have a responsibility to your customers and we have a responsibility to you, which is why International Bancard has partnered with Trustwave. As an International Bancard client, you are pre-registered with Trustwave's TrustKeeper PCI Manager. This helpful program includes tools that help you stay up to date with security awareness and security policies, and can be used to track your progress.
If your business could benefit from our brand of merchant services or if you have additional questions as to what International Bancard has to offer our Certified Payment Professionals are ready and waiting – all you have to do is schedule your call!