Michigan Creative, a Lansing-based Marketing Agency, and International Bancard have formed a strategic alliance providing Michigan Creative's client base with fully integrated payment acceptance solutions.
Through the partnership, Michigan Creative's clients will simplify their payment acceptance process by directly integrating with International Bancard's proprietary, end-to-end payment technology.
"As a creative agency, we are always looking for best practices, and we knew we wanted to work with another Michigan based company. After careful consideration, our team concluded that International Bancard offered the best option for streamlining credit card processing and e-commerce solutions for our clients.", commented Brian Town, CEO & Owner of Michigan Creative.
"International Bancard is excited to partner with Michigan Creative to help their clients accept payments," said Josh Elsass, Chief Sales Officer for International Bancard. "Both Michigan Creative and International Bancard are committed to serving businesses throughout Metro Detroit and the State of Michigan. With this partnership, we'll be able to ensure more e-commerce and brick & mortar businesses are using the fastest, most secure payment acceptance technology available."
Businesses all over Michigan and throughout North America rely on International Bancard's market insight, data security knowledge, and in-house client care to deliver exceptional service to more customers in more locations.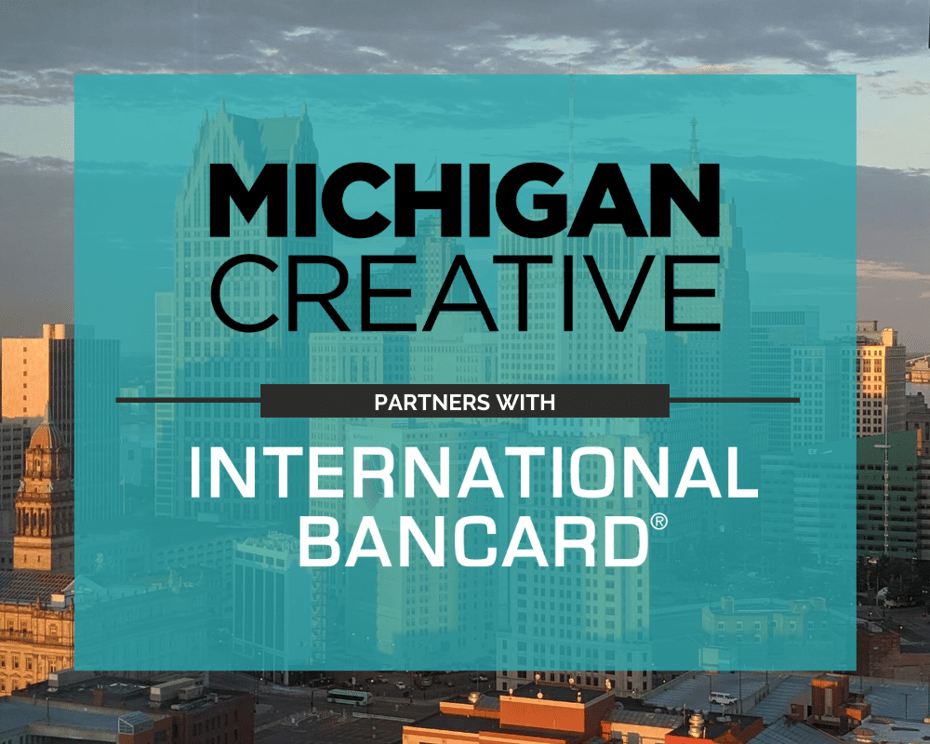 About Michigan Creative
Michigan Creative is a creative agency that fully immerses into our client's business and industry. We're a team of strategic thinkers, creators, and designers work with clients all over the state of Michigan to acquire the same vision and accomplish goals together. We leverage best practices learned from across our vast and diverse experience to take brands to the next level. We work with businesses small and large on marketing, branding, graphic design and advertising to all facets of video production, animation, web, mobile, social media, and more.
About International Bancard
International Bancard, is a Detroit-based technology company providing full end-to-end payment acceptance solutions for Integrated Software Vendors (ISVs), financial institutions, associations, and businesses, across North America. We offer seamless, secure, innovative payment solutions, take pride in understanding the needs and challenges of our clients, and act with a sense of urgency in everything we do.