FOR IMMEDIATE RELEASE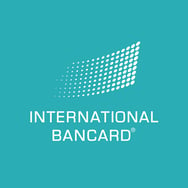 DETROIT, Sept. 7, 2017 – International Bancard, an industry-leading payment acceptance solutions provider announced today the hire of Amy Reinlein as the company's Director of Culture and Talent. Reinlein brings more than a decade of experience in the human resources field.

In her role, Reinlein is directly responsible for the overall strategy and management of human resource activities of the company including recruitment and talent selection, organizational development, benefit solutions, corporate culture, and talent management. Reinlein will also manage employment policies and procedures as well as the training and education of new and existing employees.

"International Bancard is very excited to have Amy join our expanding team," said International Bancard's President, Gary Rutledge. "With her experience and knowledge, she will help International Bancard grow, by building the best team and culture, and help the company achieve its goals, both internally and externally."

Prior to joining International Bancard, Reinlein was a Human Resources consultant to various business entities providing customized services to fit their specific needs. She also served in multiple Human Resources management, business partner, and specialist positions.

Reinlein graduated from Eastern Michigan University where she graduated with her Bachelor of Science degree in Organizational Communications with a Minor in General Business. She currently resides in Royal Oak, Mich.

About International Bancard
Whether our clients serve 50 customers a week or 100,000 fans every night, International Bancard helps businesses grow by providing payment acceptance solutions, including credit and debit card processing, ACH, and gift cards. As a nationally recognized industry leader, businesses rely on our market insight, data security knowledge and client care to deliver exceptional service to more customers in more locations. To learn more about International Bancard visit www.InternationalBancard.com.
To view open positions at International Bancard, visit InternationalBancardCareers.com.
# # #
Contact:
Kerry Wezner
800.827.4880 x 7014
kwezner@intlbancard.com