FOR IMMEDIATE RELEASE
DETROIT, MARCH 20, 2018 – International Bancard, an industry-leading payment acceptance provider, has announced the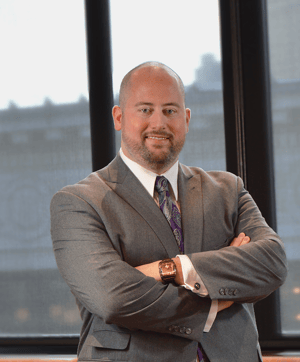 addition of Daniel Miller as the company's Chief Financial Officer (CFO). Miller brings with him an extensive background in acquisitions, corporate finance, operations and strategic planning with more than 15 years of experience in management and executive experience in both the financial and operational fields.

In his role, Miller will manage and supervise all financial aspects of the company, including expansion through acquisitions. This incorporates direct responsibility for accounting, finance, forecasting, strategic planning, budget management and preparations, deal analysis and negotiations, potential investor relationships, partnership compliance, and private and institutional financing.

"We couldn't be more thrilled to welcome Dan to International Bancard where he will undoubtedly make an immediate impact," said International Bancard's founder and CEO David Iafrate. "His experience is of utmost value to our company and his contributions are going to play a key role in shaping a bright future for International Bancard."

Prior to joining International Bancard, Miller was Chief Operating Officer at a healthcare services company focused on expansion through acquisition. He was also previously Managing Director and CFO at a large family office, investing over $100 million in equity and debt transactions per year. Miller previously held positions in finance, operations and engineering in large global corporations.

Miller is also on the board of directors for Financial Executives International.

Miller has a Bachelor of Science in Engineering from the University of Michigan in Industrial and Operations Engineering. He also holds a Master's in Business Administration from the University of Michigan Ross School of Business in Finance and Strategy. He currently resides in Bloomfield Hills, Mich.

About International Bancard:
Whether our clients serve 50 customers a week or 100,000 fans every night, International Bancard helps businesses grow by providing payment acceptance solutions, including credit and debit card processing, ACH, and gift cards. As a nationally recognized industry leader, businesses rely on our market insight, data security knowledge and client care to deliver exceptional service to more customers in more locations.
To learn more about International Bancard visit www.InternationalBancard.com.